How can I grow my readership with IntellaSphere?
With a single, integrated, marketing system you have the power to expand your readership in just a few simple steps.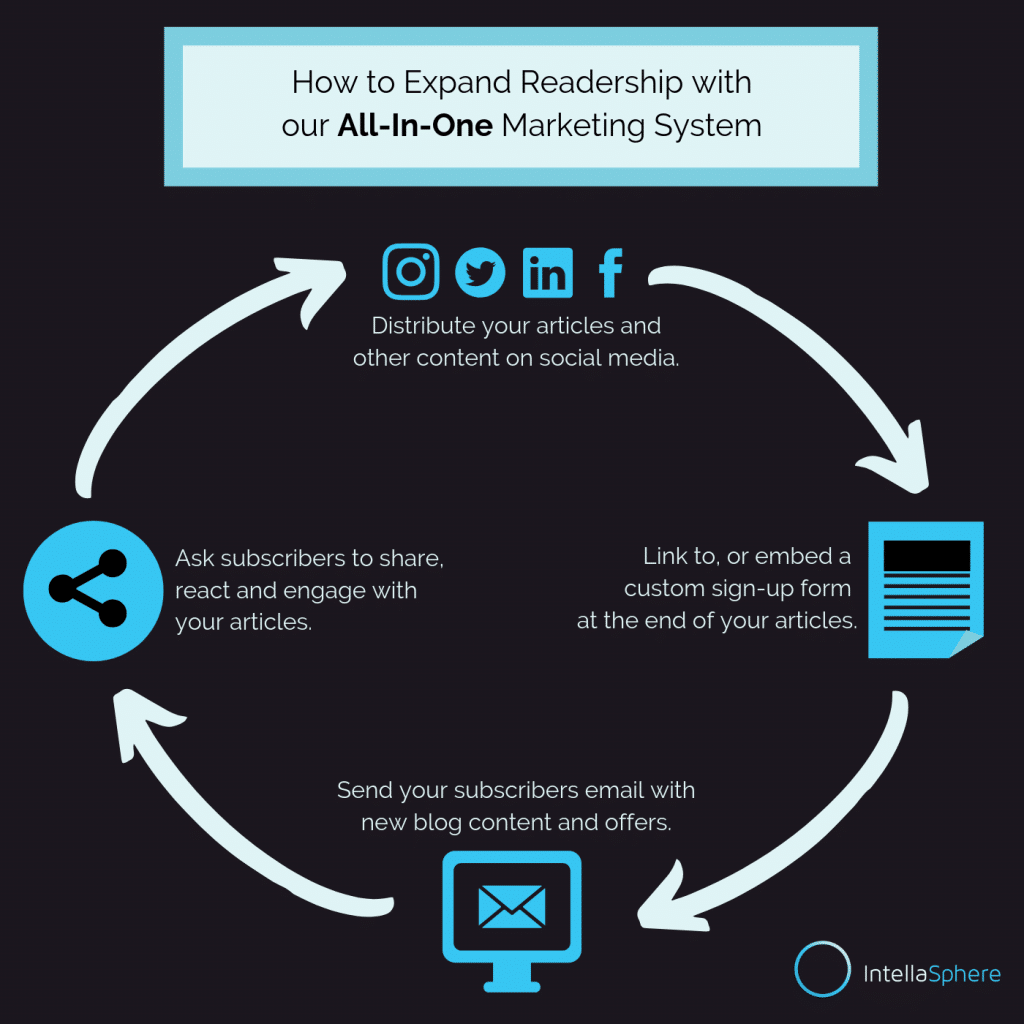 Use IntellaSphere to create engaging content and post across channels regularly
Take advantage of the custom sign-up forms in Engage
Ask your readers to subscribe, and your subscribers to react to and share your communications
IntellaSphere's all-in-one marketing system simplifies this process; taking you less time than you can imagine to complete all these steps and watch your traffic grow.